Little Yellow House.
Since this is kind of an extension of our old blog that kept friends and family updated on the remodeling of our home, I thought this post was blog-worthy…
Our house is no longer yellow.
Just to give you a  reminder of our little yellow fixer-uper, here is an old photo.
After the all of the remodeling we have done on the inside, we decided the outside needed a little updating. Paint did the trick.  I know what you're thinking… but what about the little yellow house?
The little yellow house will always be remembered as our first home and what inspired the name of our business. As warm and fuzzy as that is, I'm loving the results! I'll let you see for yourself!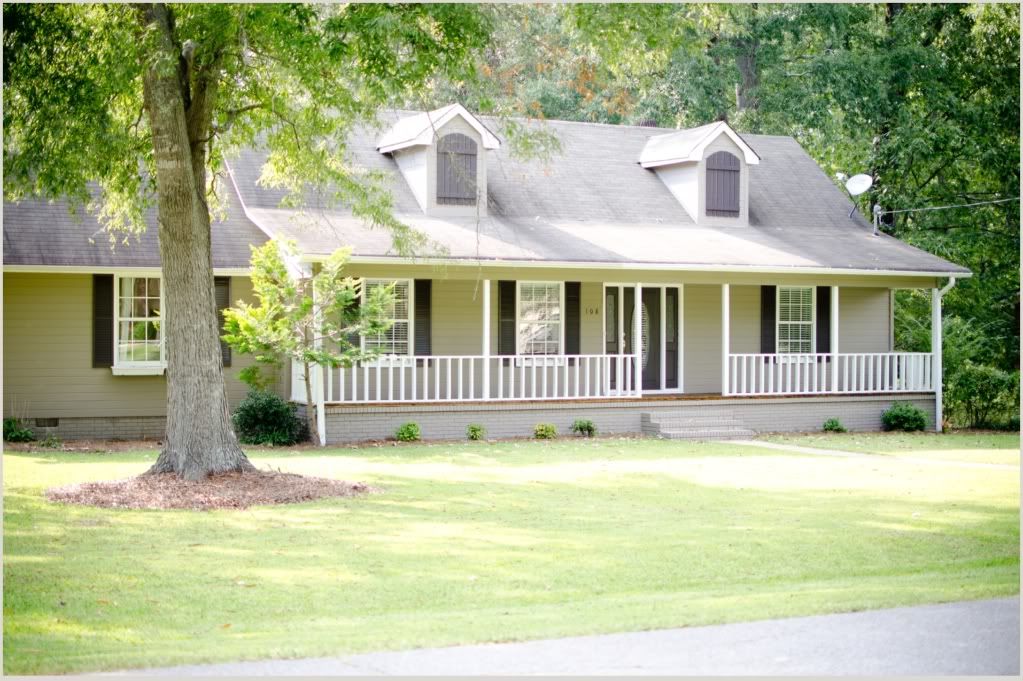 We went with a gray color with dark plum shutters. Next up, landscaping!
We have also made a few changes on the inside since the last time I blogged on our old blog. Don't worry, nothing too drastic, just a few decorative changes.
Thanks to my awesome friends I had someone's wall collage pattern to copy!
I thought it was a good way to display some of our favorite photos we've taken.
I FINALLY painted our fireplace mantel!
It wouldn't be a true update if I didn't post a photo of Wall-E. He's still doing good with his wireless fence…
Until next time!